Spiritual Awakening.. The Teacher!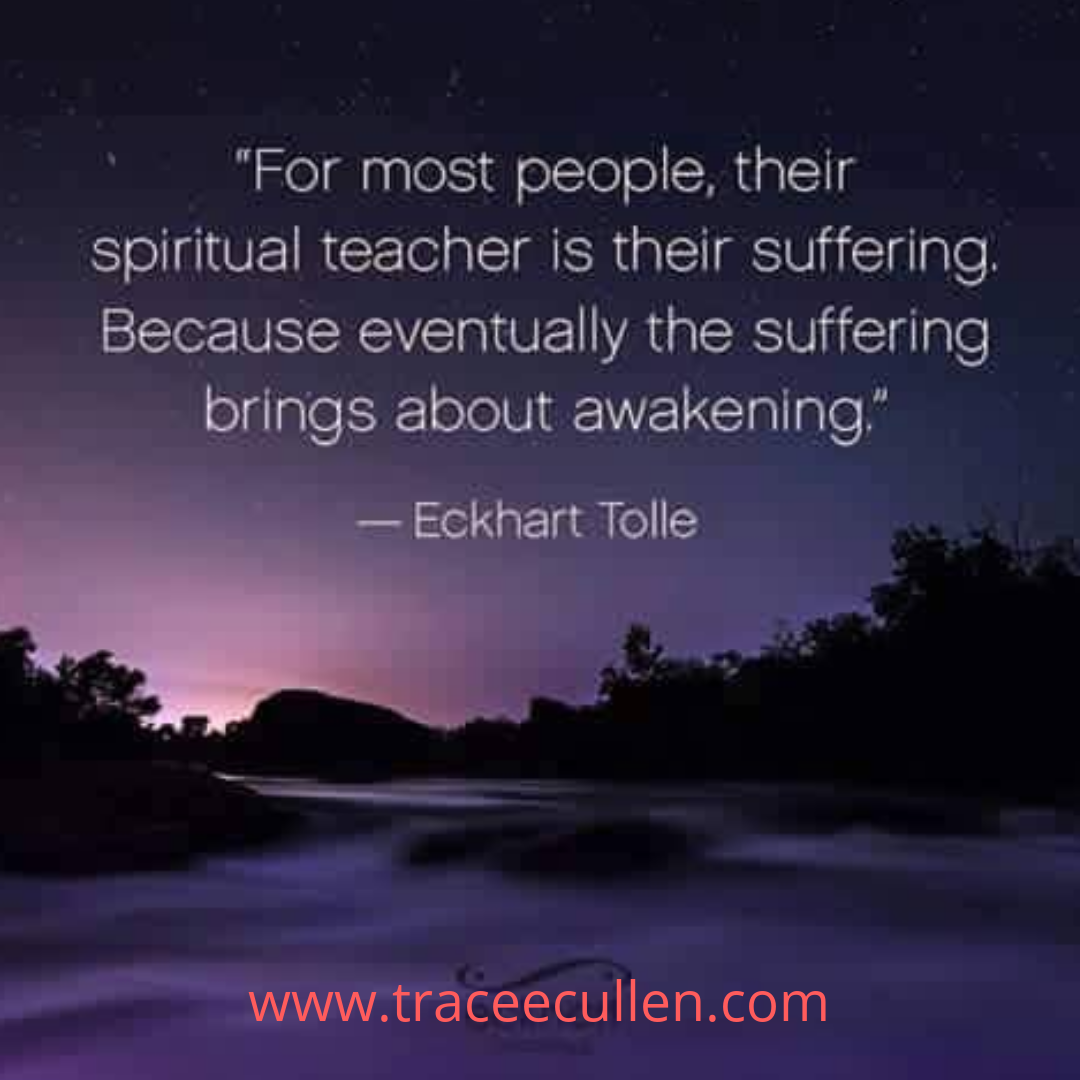 Spiritual Awakening..
Absolutely a fact for most on this journey..
For many of you that I have worked with me over the years will know that I often say..
'I am aware that.. I challenge you.. this is with LOVE'.. always with LOVE!
This is never a specific goal or intention.. it just simply is part of the journey.. of the calling to be a spiritual teacher..
When people resonate to work with me it is because they have reached a place to seek transformation and during all healing and teaching to create transformation certain things will rise up in you for you to navigate.. to heal and grow.
This is your suffering it is not something that has been done 'to you' it is something that is 'within you'.. knowing the difference is your own ability to raise your vibration.. to know and 'view' what you are experiencing.
These things/issues/beliefs can be extremely difficult to release and whilst you are doing so the universe requires you to go within.. the spiritual teacher is holding space and channelling what needs to be heard/felt to instigate a shift..
.. but the reflection that the teacher brings you to help you release.. is profound and if you are not ready (or choose to continue) you will seek external reasoning.. it creates fear and suffering.. a space that you need to maybe spend longer in to fully let go.. it is nothing to do with anyone else just your own soul development to 'purge' though the darkness of what holds you back. This is something that we have all had to experience and will again in the future.
It is at this point the initial knowing and wisdom of 'this will challenge you.. but with love' is fogotton.. in that moment the internal work is too hard and you seek to blame others..
This is the natural process of awakening and for anyone stepping into the role of Spiritual Teacher you should know this..
A true authentic spiritual Teacher has NO agenda other than to assist in raising vibration.. this too cannot be fully understood by the student as the awareness is not yet there!
On a personal note & experience.. most people can achieve this transition to a level of understanding required to progress but some will fall back into 'poor me'.. this is totally a SOUL CHOICE and as a Spiritual Teacher you can observe but also know that you can only hold space for those wanting to grow, evolve and shine.. although everyone initially sets out to do this.. not everyone will choose to do the 'work' (on themselves) as it can be excruciating for the soul.. in these scenarios they will return at a later date to resume what they were origionally seeking!
When you are shining your light and providing this role you have to also know and deal with the implications of how people deal with this suffering to awaken.. stay authentic and know that all is an illusion.. the tests.. the drama.. is not how you resonate.. give time and space to all those who seek to work with you and also have boundries.. keeping the door open for them to return when evolved enough to do so.
I have often had souls that have had profound healing and ascension depending on the session, workshop, course or retreat attended and most leave feeling ready to take on the world.. or at least the next stage of their journey.. however some may not have this, but want 'me' to do it for them.. of course however much I would like to.. I simply can't.. for soul growth is a personal path of ascension..
'We are simply walking each other home'.
I received this a from a participant of the Indian retreat some years ago that I feel sums up the journey of spiritual teacher and student..
Student message below sent to me a few years after the retreat – not named.
Your post made me smile today. I was asked about India last night when I was out with a friend. I explained to her that you facilitated the start of my big release. That I found it hard to get you alone to talk through how I was feeling at the time. I now know that I had to learn to feel what I was feeling and acknowledge it. I was conscious that for a while I did not want to connect with you after our return as I felt a bit unsupported when I felt I needed it…..it was a great lesson in dealing with how I felt and internalising it.
Seeing you in Bristol was lovely….not finding you at the healing weekend was odd because I wanted to say thank you.
However knowing that everything happened for its highest good and that our souls knew what was needed was a blessing. So Thank you xx
Namaste to this student and to all that I have worked with over the past 15 years.. several thousand now in many different capacities! We are both always the student and the teacher.. much love everyone.x
Tracee Cullen.
www.traceecullen.com