Reiki Master Training Update.. The last ones with me!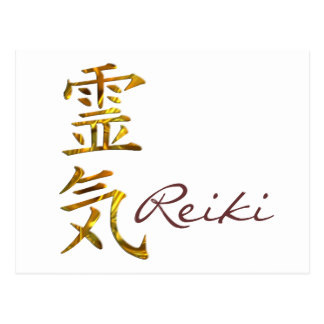 Hi everyone,
Just updating for all the amazing souls I have had the pleasure of teaching Reiki over the past years in a wonderful space that has evolved and continues to do so & is now the creation centre for High Dimension® Groups, Workshops, Courses & Retreats.
I have always trusted my journey and the Universe implicitly.. so it feels right to share this positive 'stepping up' that I must do.. creating space for others too in the process.
> It has been a tremendous journey with Reiki and so many souls have passed through my doors and shared this journey & received sacred attunements which is a very special thing.. for us both. It has been a pleasure to hold space and see many a transformation! – I still like to hear all of your updates and how you are progressing on your continued journey.<
During this time time I have met so many lovely students and several of them have now started to teach Reiki which is lovely to see so many authentic souls delivering and continue great training!
> Reiki Training – So I decided this year to just deliver Reiki training to those that had already started the journey with me and refer all new students to Reiki Masters that I had taught. My last Reiki Level II was held in June 2018.
So here we are in August already and to confirm that my last Reiki courses will be;
> Reiki Level III – Master Teacher Dates
I will be teaching Reiki Level III Master/Teacher in both October 2018 & May 2019 – to give everyone the opportunity that would like to continue onto teacher level with me to do so.
> Saturday 13th & Sunday 14th October 2018 – 2 places available –  Book Here

> Saturday 25th & Sunday 25th May 2019 – 3 Places –  Book Here
However the places are limited with just a couple of places available for both courses. If there are any remaining places and you would like to attend but haven't done your previous levels with me then you are still very welcome, I just have to initially offer it to those that have done the journey so far with me. (So email me directly and I can keep you updated).
I will now be specifically focusing on assisting Healers, Therapists, Intuitives, Readers, Teachers, Light workers & Awaknening Souls – Through continued transformation.
> High Dimension Calling – to create their own businesses
> Awaken & Healing Programme – to shift and become the channel in the New vibration
> Awakened Inner Circle – Fortnightly LIVE sessions to navigate the journey and current energies together in supportive environment – Soul Development in New Vibration – Being IT
> High Dimension Meditation – Downloads, Collective Meditation.. & Meditation Teacher Training – coming soon – Sign up here to be updated on dates 
>..and more to come.. of course!
> Reiki Share – to help ease the transition I moved the Reiki Share online with my High Dimension Groups, Workshops and Courses in March 2018, so that the support was still there for those that felt they wanted it and to allow space for the natural completion, as most people I have previously taught do come to me regularly for business set up questions and a higher level of Awakening that the Reiki Journey has brought them too – So the last Reiki Share was held in June 2018.
As I said before…
< It has been a tremendous journey with Reiki and so many souls have passed through my doors and shared this journey & received sacred attunements which is a very special thing.. for us both. I still like to hear all of your updates and how you are progressing on your continued journey.>
Namaste,
Tracee Cullen.xx