High Dimensional Awaken & Healing Workshops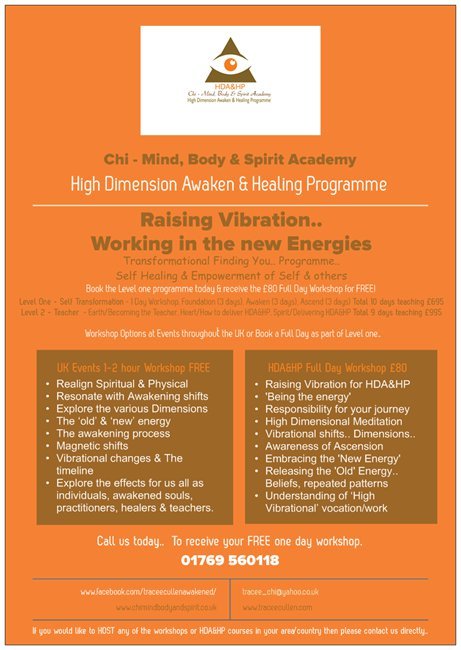 Related Articles
High Dimension Meditation® Introduction..
I have been meditating for many years and throughout this time used many techniques and developed meditation classes, sessions and retreats – Tracee Cullen.
It is important to realise that meditation has shifted enormously in alignment with vibration and therefore we must change our approach accordingly as many are now not finding it easy to meditate..