ARE YOU LIVING YOUR LIFE CONCIOUSLY OR SUB CONCIOUSLY!?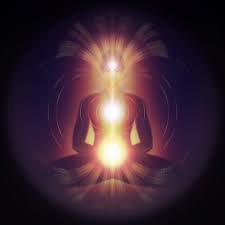 ARE YOU LIVING YOUR LIFE CONCIOUSLY OR SUB CONCIOUSLY!?
Freedom through ascension is what we have been seeking for some time.. it is now.
So now we find ourselves in this massive aligned shift to bring down the 3D world as we know it.. it is beyond the just characters within a government.. it is also awareness of who controls the government.. this is a fact! (Just for fact checkers..?)
To do so brings through an attempt to not 'lose' control of the masses.. and it has been used in history for a very long time.. what make anyone think this is different..?
We must all trust our inner knowing and see how the segregation is gaining momentum, to bring peoples mental health to a place of confusion, fear and of course self doubt.
It os not a clear situation that we are living out, but is one to be considered with RATIONAL behaviour, and actions for our wellbeing, as we would with anything in our lives.
This is the begining.. there is much to come so at least assert yourself to you inner knowing.. dont spiral into 'mind / thought'.. where your head becomes so busy you want to shut down and accept everything as it is.. this is why the confusion is being pushed.. we must "think for ourselves" and to do so requires us to listen to our heart..
What feels right? And what doesnt?
Every single person no matter what your situation.. must at least be aware that your soul doesn't sit comfortably with our current lives.. something isn't right..? Start there and seek within.. there are many amazing souls offering free or donation meditation to help you gain that inner strength for your self to once again trust you!
Focus on working deeply within to assert yourself and get back into control of how you live this precious life..
Namaste,
Tracee Cullen – High Dimension Teacher & Mentor